Christian Framework
A school with a view
Christ Church Grammar School was proudly founded by William McClemans.
1899 William McClemans arrived in Perth and was immediately appointed a deacon of the Perth diocese.  In the following year he was ordained as a Church of England priest. During the early years of his professional life he succeeded the Reverend Canon Charles Lefroy as the fifth rector of Christ Church in Claremont and became a Canon of St George's Cathedral, the first clergyman ordained in Western Australia to be so appointed.
McClemans is fondly remembered as a man with a vision and the person solely responsible for conceiving a school on the grounds where Christ Church campus now resides.
In August 1909, McClemans asked the Diocesan Trustees of Western Australia to purchase a block of land for the purpose of a preparatory school, arguing that 'at the present time there is no boys' preparatory school in the state and that if the church does not do something soon, some other religious body will step in, and we shall lose our opportunity'. On the 7 February, 1910 the Reverend William McClemans, the rector of Christ Church, Claremont opened the doors of a small, preparatory school.
Christ Church Grammar School is an Anglican school and as part of the Anglican Church of Australia Christ Church is committed to building good men in the Christian faith. At Christ Church we take a holistic perspective and focus on influencing and inspiring a new generation of boys to make informed decisions regarding their physical, mental, emotional and spiritual health.
The School provides an education with rich academic, co-curricular, pastoral, spiritual and social experiences.
The School has had fourteen chaplains since 1918. Our current Chaplain, Father Frank Sheehan, came to the School after experiencing parish life and theological education.  For 30 years Frank was a broadcaster with the ABC's radio national, a regular interviewer with Perth's Writers Festival and also worked with ABC television. Father Frank is currently responsible for Religious Education in the Senior School and works closely with our Environment and Community students and local aged care providers to make a difference in the lives of the elderly.
Father Frank is also the Director of the Centre for Ethics, established more than 20 years ago the Centre has been engaged in a conversation with the world beyond the School. The Centre welcomes speakers from a wide variety of backgrounds, including many members of the Anglican community, who work actively to change the world.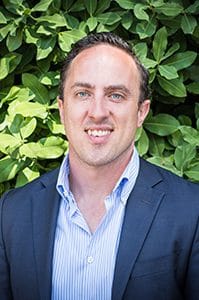 The Reverend Nicholas Russell
The Reverend Nicholas Russell joined Christ Church Grammar School at the commencement of the 2018 school year.
Nicholas has been involved in ministry to youth for nearly 20 years. For the past three years, he has held the position of Chaplain at Tara Anglican School for Girls in Parramatta, Sydney. Prior to this he was curate at St Clement's Anglican Church in Mosman, Sydney.
Nicholas is a teacher by profession, has taught English before training for ministry and has continued to do so while involved in school chaplaincy. He has also taught Religious Education (RE) at both Tara and Christ Church. He is also a keen guitarist.
In addition to his teaching qualifications, he holds a Bachelor of Divinity with First-Class Honours.
Throughout 2018, Nicholas and Father Frank will work together on a number of projects, with Father Frank continuing as Director of the Centre for Ethics in a part-time capacity.
Nicholas and his wife Penelope have three young sons, with the eldest currently attending the LW Parry Preparatory School at Christ Church.