Christian Framework
A school with a view
Christ Church Grammar School was proudly founded by William McClemans.
Anglican Identity
In 1910, the Rector of Christ Church Claremont, the Reverend William McClemans opened the doors of a small preparatory school which operated out of his home. Christ Church Grammar School has been since the beginning a school grounded in Anglican faith and practice and continues to be to this day.
In 2018, Anglican schools from across the country met to describe together what it means for our schools to be Anglican. Five themes arose out of these discussions, which describe the Anglican tradition of which Christ Church Grammar School is a part.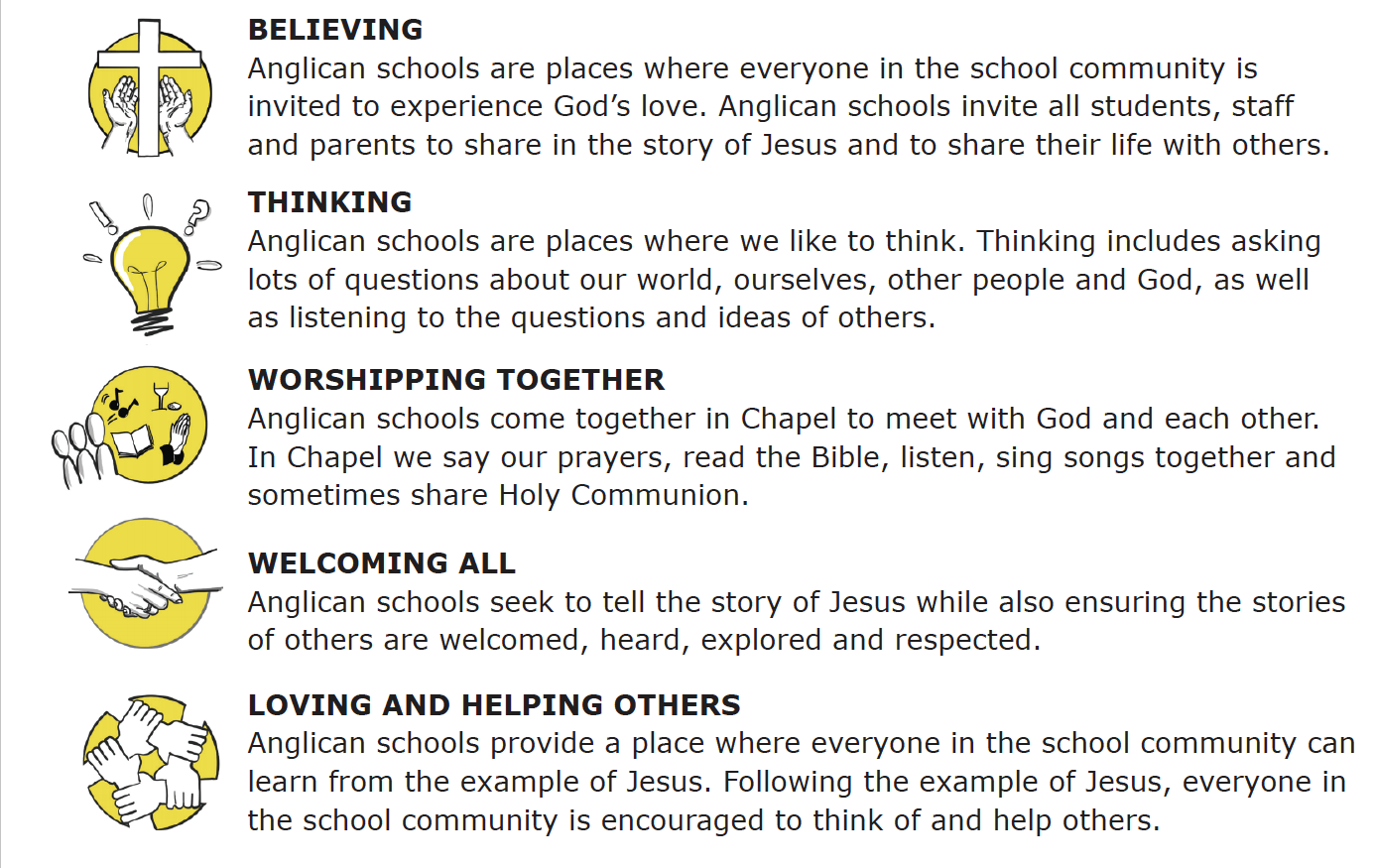 Christ Church Grammar School is committed to the holistic education of boys and their emotional, social, intellectual, physical and spiritual development. We welcome students and families from all backgrounds, all faiths and none to be part of our community.
The School has had 15 chaplains since 1918. Our current Chaplain, The Reverend Nicholas Russell has been involved in ministry to youth for over 20 years. Nicholas is a teacher by profession and teaches Religious Education (RE) at Christ Church. Prior to training for ministry he taught English and has continued to do so while involved in school chaplaincy.