Enrolment steps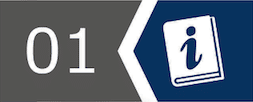 Find out more
Our Prospectus outlines life at Christ Church. The way we teach and the things we do. Still have questions? Call 9442 1555 or send an email to admissions@ccgs.wa.edu.au.

Visit Christ Church
See Christ Church in action. Book a tour. Small group tours of the Claremont campus are conducted regularly throughout the year by Principal Alan Jones and other school executives.

Register your son
Submit an application as soon as possible for your son to be included on the waiting list.* The younger the better!

Waiting list and staying connected
Your son could be on our waiting list for some years. We will be in touch regularly. Alert us should any of your details change.

Expression of Interest (EOI)
To find out if you are still interested in a place we will send an EOI letter two and a half to three years prior to enrolment. Response to this letter will allow the offer process to commence.

Offer
Offers from the Principal are issued two and a half years to three years before enrolment. A non-refundable enrolment fee is payable on acceptance of the offer.
* The main intake years are Pre-Kindergarten, Kindergarten, Pre-Primary, Year 4 and Year 7
* While every effort is made to assist, an offer of a place can not always be guaranteed
* A boy's position on the waiting list is dependent on his age at the time of application
* Priority is given to boys with immediate family links to Christ Church
* Boarders are accepted from Year 7 onwards