Arch Campbell Memorial Scholarship
Applications now open
Available to boys entering Year 7 in 2021 and not currently at the School, covering 100% of tuition fees.
This scholarship is open to Australian students who meet the required criteria and, while subject to annual review, is tenable for the duration of the boy's education at Christ Church. Applicants are considered on their ability to benefit from a Christ Church education and must clearly demonstrate financial hardship.
Applications close on Friday 26 June 2020 at 5.00pm. All applicants will be notified of the status of their application by 31 July.
Application requirements
The following scanned documents must be included with your online application.
A hand-written letter by the applicant to the Principal
Copy of filled out and signed Statutory Declaration
Your son's birth certificate; if in a language other than English, please provide a certified translated copy
Copies of your son's two most recent school reports and any specialist reports and assessments (if applicable). If the reports are in a language other than English, please provide certified translated copies
This scholarship is made possible by philanthropic donations from our school community through the Old Boys' Association Scholarship Trust.
For further information, please email scholarships@ccgs.wa.edu.au or call 9442 1555.
The Arch Campbell Memorial Scholarship – background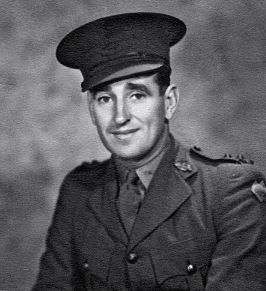 This scholarship recognises the generosity of Lieutenant Archibald (Arch) Campbell who, after serving in the 2/2 Commando Squadron, dedicated his life to 'Legacy' – a charity which assists the spouses and children of deceased servicemen and women. In the 1970s, Arch enabled two boys to receive the gift of a Christ Church education as the family's legatee.